The SMOK Mico is a tiny vape pod mod with a built-in 700mAh battery. The kit includes two SMOK Mico pods for vaping different types of juices. They both hold 1.7mL of e-liquid and have different coils. One is an MTL 1.0ohm cartridge, and the other is a sub-ohm, DL, 0.8ohm pod. What truly sets the Smok Mico apart though from the rest of the competition is its build quality. Most manufacturers, in their efforts to keep costs and overall weight low, opt for plastic materials for the main chassis of their devices.
A palm-sized predator, the SMOK Mico packs a powerful vapor punch into a pocket-sized mod.
The refillable pod system has a 700mAh battery and some devilishly brilliant coils.
We love the 0.8ohm mesh coil because it kicks some serious flavor and you can use it with any kind of juice, including high VG and low nicotine e-liquids. But if high nicotine and discrete vaping are your thing then the 1.0 ohm coil is a great partner for those nic salts.
Focus On www.ave40.com For More Vape Devices.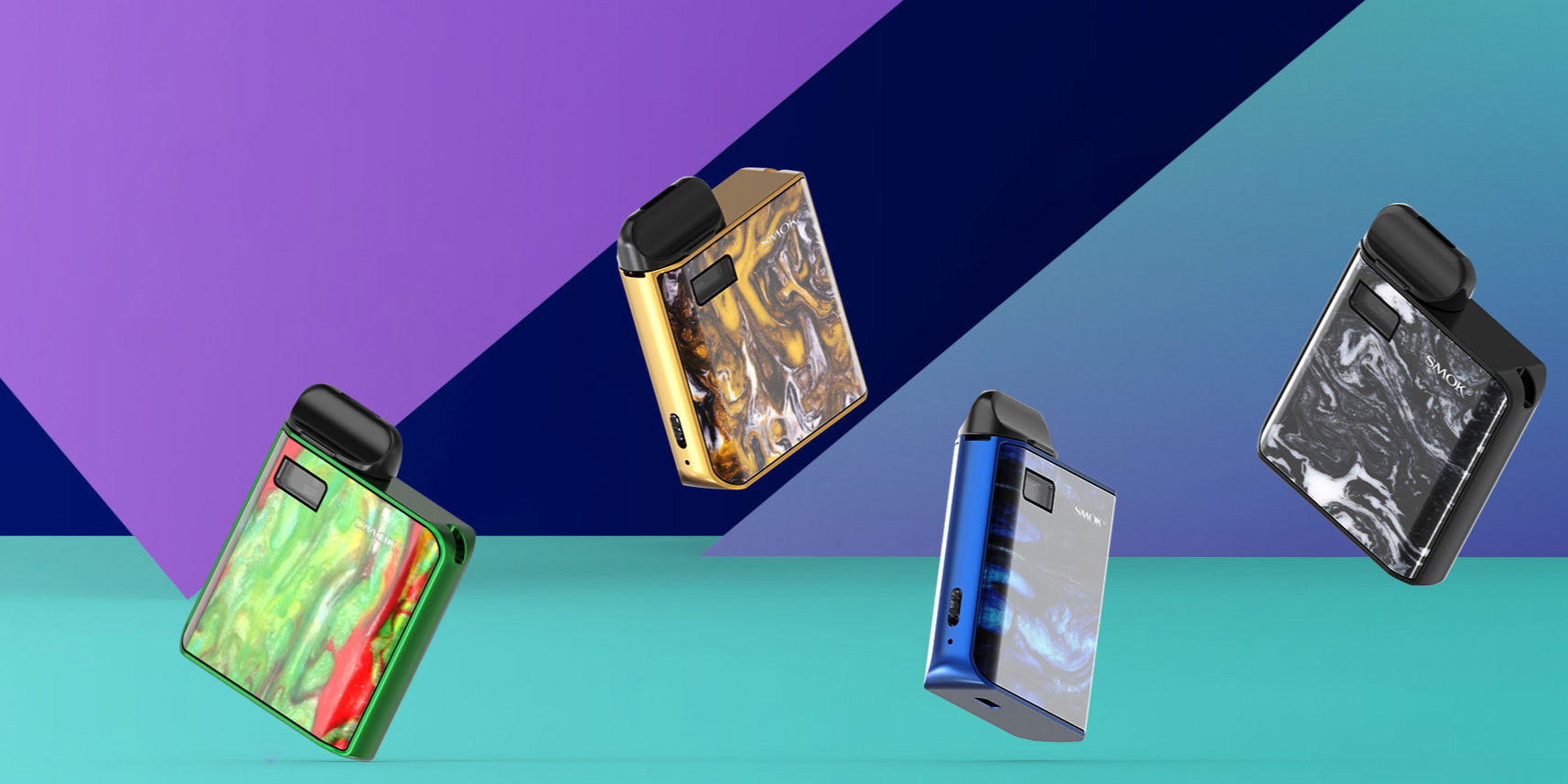 Smok is having none of that though, evidenced by the Smok Mico and its rigid and premium feeling zinc alloy body giving the device a surprising amount of heft despite its compact and small form factor design.Size-wise, the square-shaped mod will fit easily in the palm of your hand and slip in the front pocket of your skinniest jeans. It also comes with a lanyard, so you can hang it round your neck where it's always ready for action.
Parameters:
Material: Zinc alloy
Size: 56.3*46.5*14.8mm
Weight: 65g
Battery Capacity: 700mAh
Output Power: 10-26W
Input Voltage: 3.3V-4.2V
Output Voltage: 3.0V-4.0V
Standby Current: <20uA (No load)/<100uA (Load)
Charger Output: DC 5V 0.5A
Charging Voltage: 5V
Charging Current: 0.37A (MAX)
Resistance Range: 0.6Ω-2.0Ω
E-liquid Capacity: 1.7ml
Square shape with resin panel
Mesh coil and regular coil for different juices
Perfect MTL vape with Mico
A lanyard included for easy carrying
Focus On www.ave40.com For More Vape Kits.
Package Included
Standard Edition
1 x MICO Device
1 x MICO Pod (0.8Ω mesh coil) (1.7ml) (No e-liquid)
1 x MICO Pod (1.0Ω regular coil) (1.7ml) (No e-liquid)
1 x Lanyard
1 x USB Cable
1 x User Manual
Click Here Ave40  For Vape Wholesale Cooperation.
Hot Sale Recommendation:
Vsticking Viy Pod Vape System Kit
Justfog Compact 14 Starter Kit